Design - Print - Mail - Marketing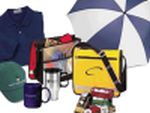 We are a woman owned business in our 3rd generation of the Huston Family. To learn more about our history go to our Company Info page.
PUZZLED about your protecting your brand? Consistent messaging? Social Media? Mobile? Direct Mail? We can help you connect the pieces.
Not only do we provide design, printing, mailing & fulfillment services, we are also providers of promotional products. Be sure to stop by our Promotional Products website for help with your next promotional project and be sure to register for the $1000 monthly drawing.
We help Businesses communicate more effectively.
---
Hot Off The Press
Posted on 08/13/2018

The downside of business swag? You have to invest a bit of money to create your own. The upside? You create walking billboards everywhere customers wear or use the items.

Posted on 08/06/2018

If a management team drives vision for a business, and marketing brings clients into the business, then employees are those who actually move the business forward.

Posted on 07/30/2018

What exactly is responsive website design, and why does it matter for your business? Let's dive into a few reasons why your business website should be responsive.
Tweets by @NationalPrint
---