Design - Print - Mail - Marketing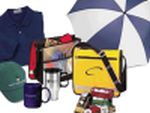 We are a woman owned business in our 3rd generation of the Huston Family. To learn more about our history go to our Company Info page.
PUZZLED about your protecting your brand? Consistent messaging? Social Media? Mobile? Direct Mail? We can help you connect the pieces.
Not only do we provide design, printing, mailing & fulfillment services, we are also providers of promotional products. Be sure to stop by our Promotional Products website for help with your next promotional project and be sure to register for the $1000 monthly drawing.
We help Businesses communicate more effectively.
---
Hot Off The Press
Posted on 06/27/2016

When it comes to marketing a business, there's a slew of media platforms to consider. Today, we're going to talk about a classic: Flyers.

Posted on 06/20/2016

They say laughter is the best medicine, and for your marketing strategy, that just might be true. Check out some of these ways humor can help your marketing campaigns, and even a few tips to get you there.

Posted on 06/13/2016

It's been called the "summertime slump," as many small businesses experience a decline in sales during the hot, lazy months. So how can you combat this slump? By staying current in marketing strategies, of course.
Tweets by @NationalPrint
---