Warehousing & Distribution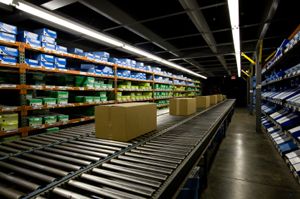 In addition to high-quality printing services, we offer a complete range of cost-effective warehousing and distribution services.
Store your documents at our facilities and free up space and personnel at yours. From our state-of-the-art warehouse, we'll track document usage and inventory, and handle fulfillment and shipping responsibilities on your behalf.
Contact us today for more information and a free consultation.